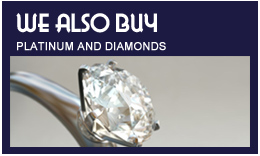 Welcome

to Top Cash for Gold

The Top Service for gold to cash conversions

We have been in the gold trade business for over 20 years helping people to convert their unwanted, broken or damaged gold items into cash. Our expertise has merited tens of thousands of satisfied and loyal customers. You are not just selling to anyone. You are selling to a company who are specialists in the refining of all types of precious metals.
Turn your gold into MON£Y now!
Top Cash for Gold

offers you a new and convenient way to sell your unwanted gold.
By dealing directly with us, you WILL get top prices - cut out the jewellers, pawnbrokers etc; there is no need for the additional fees incurred when dealing with these middlemen.
Send us your old, unwanted, broken or damaged gold items and we will analyse the true gold content and pay you money based on the current market price of gold.
Top PRIC£S Paid!
Prices for gold in the current market have reached a record high. Therefore your gold items are likely to be worth substantially more than when you originally purchased or inherited them!!!
Cash in on this fantastic opportunity now by requesting your free, insured Gold Pack!
Just fill out the form on the right to get started!