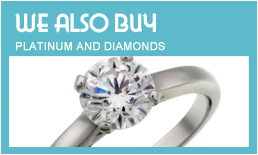 Frequently Asked Questions
Top Cash for Gold
Why should I use Top Cash for Gold?
There are many good reasons which you will see by clicking here.
What type of items can I send?
You can see examples of the list of items you can send by clicking here.
How do I get my gold to you?
Complete the simple Request Form on the right or call our friendly team on 0800 028 3706 to request your free Gold Pack.
Place your old, unwanted, broken or damaged gold items in the grip seal bag which is then to be placed in the prepaid special delivery envelope we send you.
Complete the payment information form with your name, address, telephone number and place in the special delivery envelope.
Take to any post office who will return the insured package to us at no cost to you.
What is a Gold Pack?
A Gold Pack comprises the materials you will need in order to send us your unwanted gold items. It contains a payment information form, a grip seal bag and a prepaid special delivery envelope.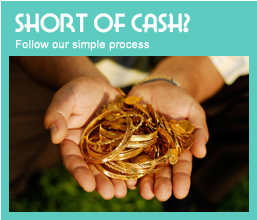 Is the Gold Pack free?
Yes. The Gold Pack is absolutely free upon your request without any obligation on your part.
How do I know that my Gold Pack has arrived safely?
Please keep the receipt given to you by the post office clerk. You can track the delivery status of your gold by clicking here.
Is the Gold Pack insured if it gets lost?
Yes, it is automatically insured up to the value of £500.
How much will you pay for my gold?
You will be paid according to the gold content and weight of your gold items. Please note that the price of gold fluctuates on a daily basis and we will pay you the daily market price once our experts have completed the analysis of your gold items - usually on the same day that we have received your Gold Pack.
How do I get paid?
Once you have approved our valuation and accepted our offer, payment by cash, cheque or money transfer will be sent to you immediately.
When will I get paid?
Once you have accepted our offer, your money will be sent to you immediately.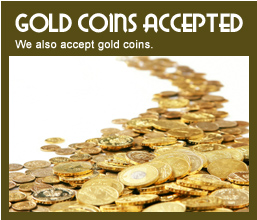 What happens if I decline to accept your offer for my gold?
We will immediately return your gold items to you at no cost to yourself.
Are your payouts higher than a jewellery or pawn shop?
Yes, because unlike the jewellers or pawnbrokers, we are specialists in precious metal recovery and process everything ourselves in-house and do not use any subcontractors or middlemen, thus avoiding any payment of fees to these third parties. Consequently, this allows us to pay you top prices.
How often do you update your prices?
We update our prices daily to ensure that you receive the most competitive and accurate prices for your gold items.
What if I'm not sure if something is made from gold?
Send the items to us so that our experts can determine if they are gold and we will make you an offer to pay you accordingly.
I have foreign gold, will you buy it?
Yes, we buy all types of gold.
I can't find a hallmark, what shall I do?

Send your gold items to us and our experts will evaluate it and then call you with an offer.
I have more questions, what shall I do?
Please feel free to contact us by phone or email and our friendly customer services team will be happy to answer any questions you may have.
Just fill out the form on the right to get started!