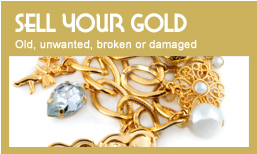 about us

Top Cash for Gold

Reasons to sell your gold to Top Cash for Gold

Highly reputable with years of experience

We have been in the gold trade business for over 20 years helping people to convert their unwanted, broken or damaged gold items into cash. Our expertise has merited tens of thousands of satisfied and loyal customers. You are not just selling to anyone. You are selling to a company who are specialists in the refining of all types of precious metals.
Top prices
By dealing directly with us, you WILL get top prices – cut out the jewellers, pawnbrokers etc; there is no need for the additional fees incurred when dealing with these middlemen. Prices are researched and updated daily. Consequently, we are confident that we always purchase your gold at top prices, with the added comfort of knowing that if you do NOT wish to accept our offer, we will return your items to you free of charge.
Secure and insured
Your Top Cash for Gold Gold Pack is free to send and fully insured up to £500, giving you peace of mind.
Simple, convenient process
Our process is a simple and convenient way to get cash for your unwanted gold. Deal direct with Top Cash for Gold and cut out the requirement and extra fees of the middleman.
Speedy payment
We understand there may be many reasons why you need to sell your valuables. We know you may need cash quickly, that's why we will provide you with a service that is speedy as well as efficient. Upon receipt of your unwanted gold, it is analysed by our experts who will then contact you making you an offer of payment. Once accepted, the money is sent out to you immediately.
Premier gold buyer

We specialise in buying gold from the public and are committed to providing you with the best selling experience:
Our team of experts will provide you with MAXIMUM value for your gold items; and our friendly customer service team are eager to answer any questions you may have.
Just fill out the form on the right to get started